Well, got the Entrecard banner up since yesterday morning and my last click from the site itself was at 23:36:08. My total visits is 33. Not bad for a first day. I have my ad running now and so far I have got two clicks from there and about 9 clicks from the Entrecard community. They have their own statistic tools too for you to gauge your site's presence. Nah… here is what mine look like.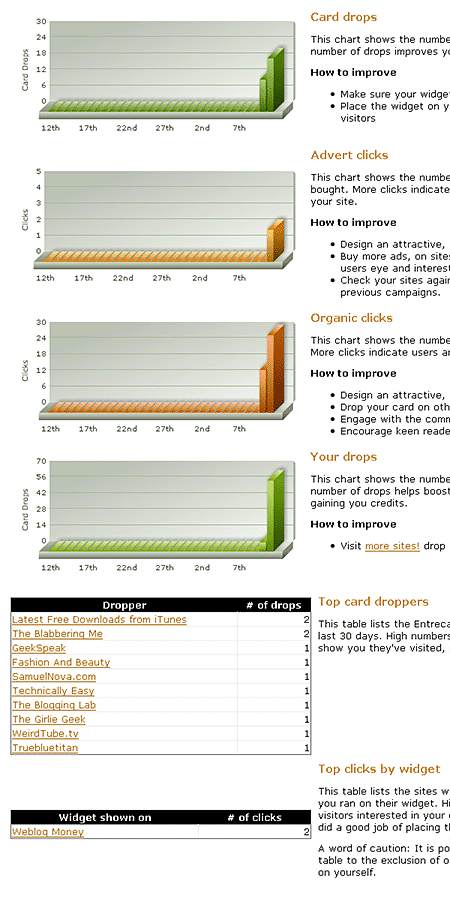 It certainly did increase my traffic. Here's a snapshot from StatsCounter.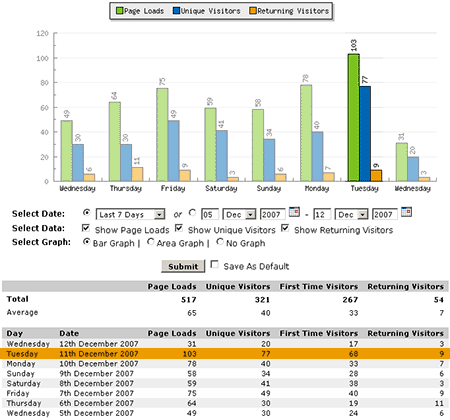 Bought several more ads. Give it a try and see. Drop me a message so I could buy an ad from you ya.