Those of you who loves collecting soda cans and dust at home should consider stocking up some Pepsi now. Why?
Because they are heading in a brand new direction for their branding and packaging, that's why. Breathing a new life into an old brand.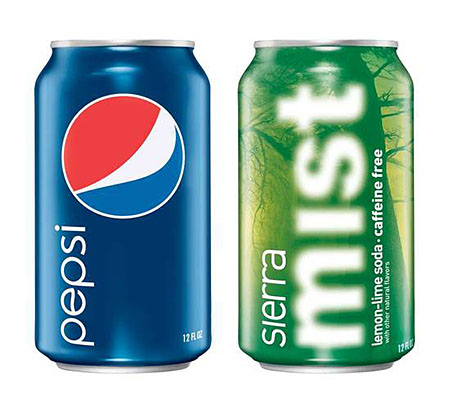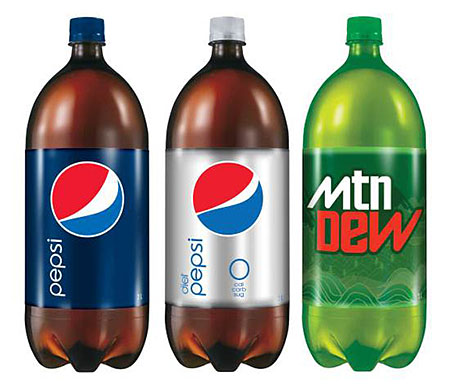 The brand new Pepsi logo is suppose to represent a smile. I see a smirk.
And I don't like the new look. Too clean… too polished for my liking. Really "yat pek si" this time.
Do many of you collect these cans and bottles? I do know a few who collects Coca Cola bottles. The soda cans tend to spring a leak after a few years… the top or bottom would spew its content creating a sticky mess… be it in your cupboard or shelf or altar. It seems the irregularity in room heat and pressure over the years does that. Prolonged expansion and contraction finally made the aluminum cans give in huh. Air conditioned rooms help solve the problem. Yay… contribute to global warming just to preserve some not-so-limited Coke bottles. Smart. Mother Nature should spank those ignorant collectors. Not those who rummage through trashcans and drain.
For the kick of it… here's a list of Pepsi's slogans. I have no idea there were so many.
* 1939: "Twice as Much for a Nickel"
* 1950: "More Bounce to the Ounce"
* 1950: "Any Weather is Pepsi Weather"
* 1957: "The Light Refreshment"
* 1958: "Be Sociable, Have a Pepsi"
* 1961: "Now It's Pepsi for Those Who Think Young"
* 1963: "Come Alive, You're in the Pepsi Generation".
* 1967: "(Taste that beats the others cold) Pepsi Pours It On".
* 1969: "You've Got a Lot to Live, and Pepsi's Got a Lot to Give"
* 1975: "Have a Pepsi Day"
* 1977: "Join the Pepsi People (Feeling Free)"
* 1980: "Catch That Pepsi Spirit" David Lucas composer
* 1981: "Pepsi's got your taste for life"
* 1983: "Pepsi Now! Take the Challenge!"
* 1984: "Pepsi. The Choice of a New Generation" (Commercial with Michael Jackson, featuring Pepsi version of Billie Jean)
* 1986: "We've Got The Taste" (Commercial with Tina Turner)
* 1990: "You got the right one Baby UH HUH" ( sung by Ray Charles for Diet Pepsi )
* 1991: "Gotta Have It"/"Chill Out"
* 1992: "Be YoungER, Have Fun, Drink Pepsi"
* 1993: "Right Now"Van Halen Song for the Crystal Pepsi Ad
* 1995: "Nothing Else is a Pepsi"
* 1994: "Double Dutch Bus" Pepsi song sung by Brad Bentz.
* 1996: "Pepsi:There's nothing official about it" (During the Wills World Cup(Cricket) held in India/Pakistan/Sri Lanka)
* 1997: "GeneratioNext"." With the Spice Girls "
* 1998: "Yeh Dil Mange More"(In Hindi/Urdu meaning "My heart wants more")(India/Pakistan)
* 1999: "Ask for More"/"The Joy of Pepsi-Cola" (Commercial with Britney Spears/Commercial with Mary J. Blige)
* 2000: "Aazadi dil ki" (In Hindi meaning "Freedom of the Heart")(India)
* 2003: "It's the Cola"/"Dare for More" (100th Anniversary Commercial)
* 2003: "Yeh Pyas Hai Badi"(In Hindi meaning "This thirst is too much")(India)
* 2005: "Wild Thing"/"Ask For More" (With Jennifer Lopez & Beyoncé Knowles)
* 2006: "Why You Doggin' Me"/"Taste the one that's forever young" Commercial featuring Mary J. Blige
* 2007: "More Happy"/"Taste the once that's forever young" (Michael Alexander)
* 2008: "Yeh hai Youngistaan Meri Jaan!" (India)
* 2008: "Pepsi Stuff" Super Bowl Commercial (Justin Timberlake)
* 2008: "Рepsi is #1" Тv commercial (Luke Rosin)
* 2008: "Pepsify karo gai!" Commercial ( in Urdu meaning "Wanna Pepsify!") (Pakistan)