Ever since the climbing gym in Summit closed, I have not been climbing as much as I would like to. Especially on weekdays. I have been to Camp5 to climb but it's just not the same to me. It may have a bouldering cave envy of many, indoor lead climbs that kicks ass or showering bath that washes you away literally (I really love to bath in Camp5) alas something is still missing. Like an absent molar on my lower jaw where my tongue keeps flicking and rubbing, against my gums and the two tooth standing guard over a gaping hole. I miss my Summit Climbing Gym. Have not been climbing much outdoors too. None at all, truth be told. Well my schedule on Sunday has gone through some changes and that is also a reason why I am considering climbing on Saturdays.
Anyway running has taken over for now. To make sure I spend more time on my feet I have joined Mizuno Wave Run that will be flagging off on the 19th October 2008. It's a 10km run. My second 10km event. My first was in 28th August 2005. It was a feat for me to be able to finish it. I blogged about this in my first blog in Xanga. I even got myself a hamper from a luckydraw then.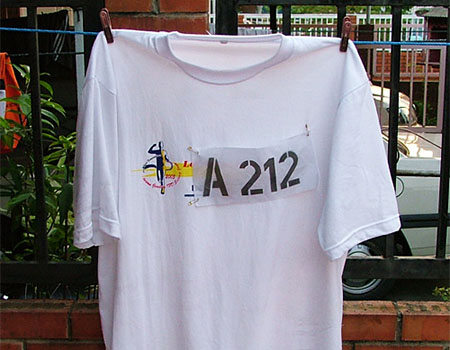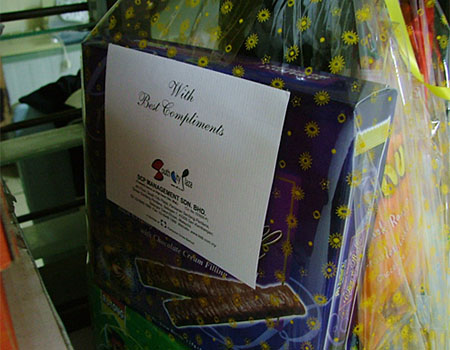 So far I have only managed to do a 7.5km run around my area. 2 plus more weeks to go before the event, my friends seems to be quite excited about it. I suspect my spike in jogging around might be related to the purchase of a new pair of running shoes. Haha. And another reason I joined the run was because by paying Rm35 in exchange for a running vest worth RM53.90 and a chance to get a shoe bag seems to be a good deal.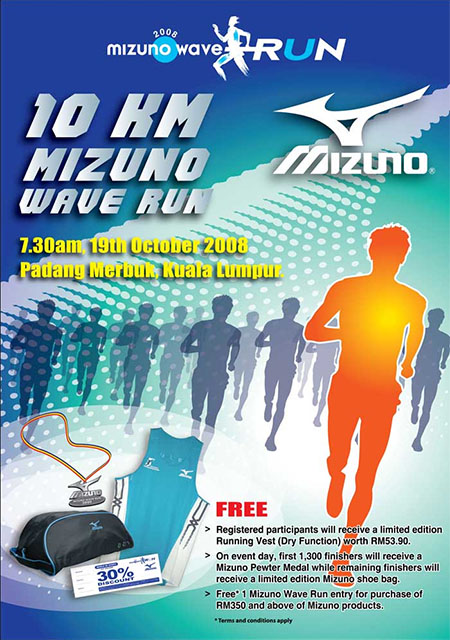 The same goes for the IOI Community Run in November. That is about 7.3km. Another Tshirt for RM15.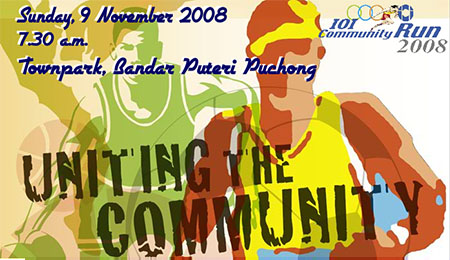 For details about this : IOI Community Run
Any of you joining? We can meet there and run ya. Do leave a message here if you do.
I forgot to mention that both of these event, it was girls who asked me to join. My guy friends all sigh… *shake head* One was my housemate SY and the other is JC.