I blogged about them before but for those of you who don't know what it is about… here:
Reflection Room is, at its heart, an Art project. Its concept is to wed artistic expression, living space and material recycling. The tone is always colorful, fun, kitsch and accessible to everyone. Each room is inspired by the individuality of Thai artists, freedom of expression and recycling for meaningful urban lifestyle. Reflections Rooms is a friendly boutique for guests who love Art and Fantasy, and desire a different and out-of-ordinary experience staying in Bangkok.

Reflection Room has 17 unique rooms, each specially designed by talented Thai artists, commissioned by art impresario and owner Anusorn Ngernyuang. The artists also create innovative products for everyday use which are on sale. Their expressive paintings and objects are on display at the funky gallery-restaurant, combining artistic soul, great food, and the buzz of Bangkok street life.
In July last year they temporarily closed for renovation but reopened early this year for reservation. But they actually relocated to a new area, a lot more nearer to the weekend market Chatuchak. Currently they have completed 17 rooms but the expected units will be 44. They even introduced 4 news rates ranging from 1850 baht to 3450 baht. You can read about the designer and concept behind the room too. Wanted to stay here but since they were close, the people in Reflection recommended me LUXX Hotel instead. I still prefer Reflection Room after all.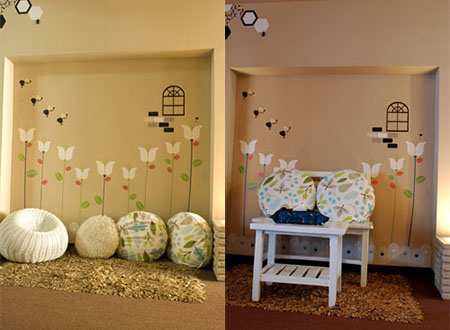 Room 211 – Grey Day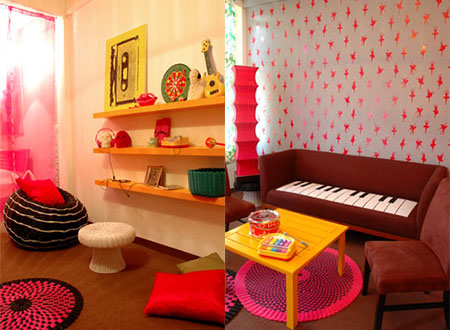 Room  305 – Listen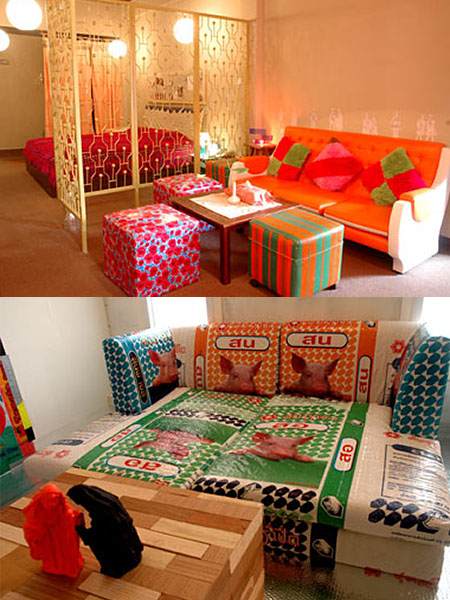 Room 303 – Medicine Machine + Room 212 – My Boo Shit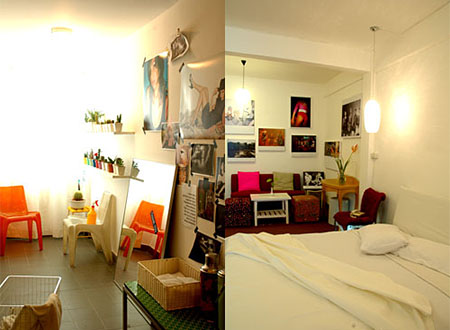 Room 302 – I  Love Photo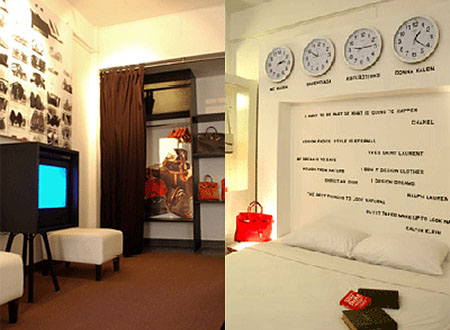 Room 206 – The Fitting Room
Reflections Rooms in Bangkok
244/2-18 Pradipat Rd.,
Samsennai, Phayathai,
Bangkok 10400
THAILAND
T: +66 (0)2 270 33 44
F: +66 (0)2 270 33 59
Email: rooms@reflections-thai.com
It seems they have a lot of other things going on too. Besides dipping their toes in art projects, they are involving a lot in properties too. Psst… they got themselves another Reflection Room branch on a beach too. See…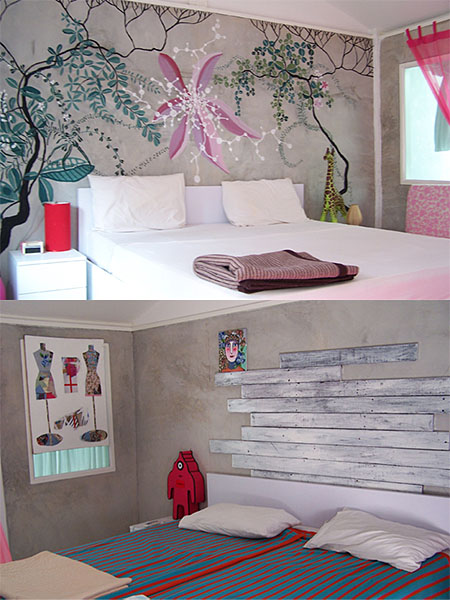 It's called Lumra and Reflections Resort