Finally I managed to extract the pictures taken last Monday. The crowd was huge.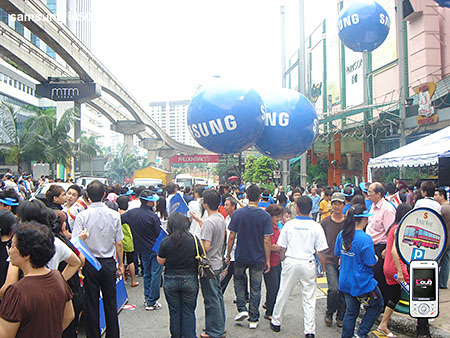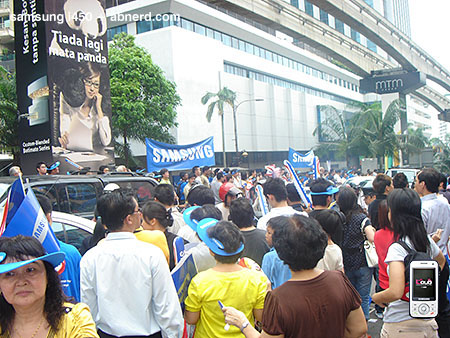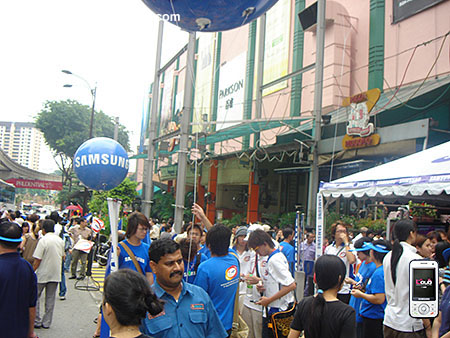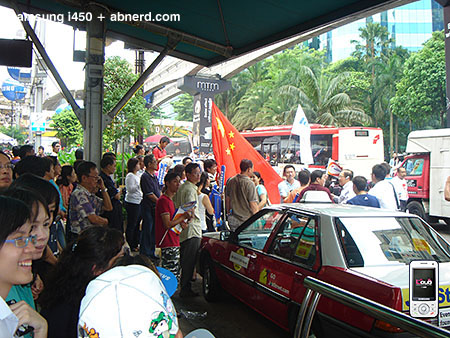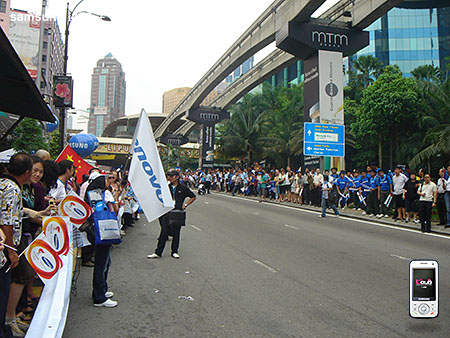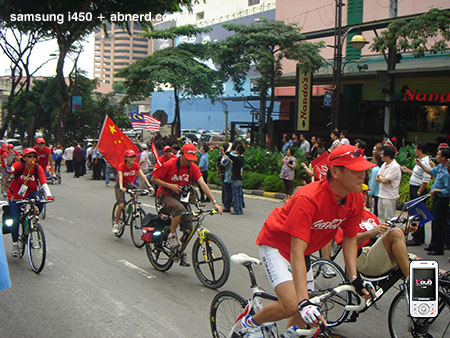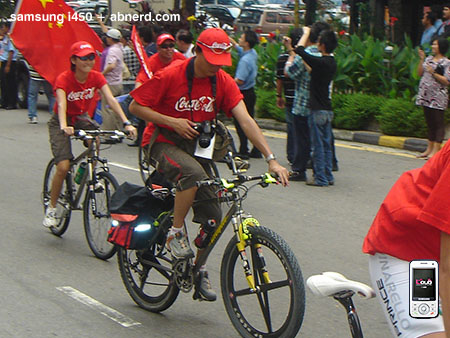 Nice bike.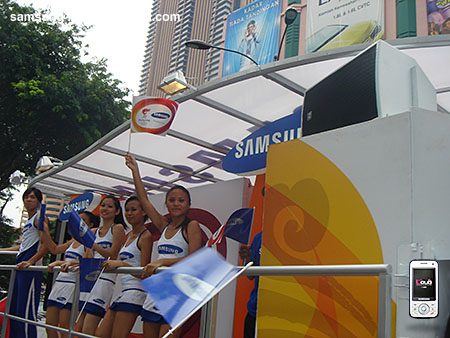 Samsung girls…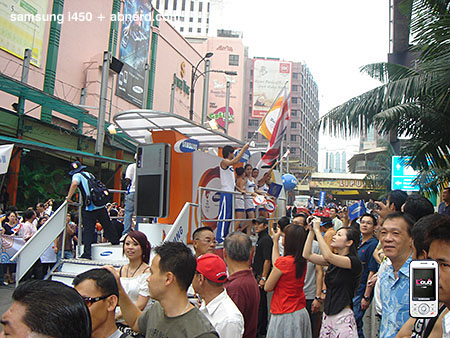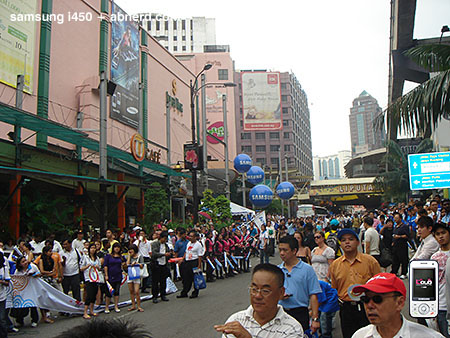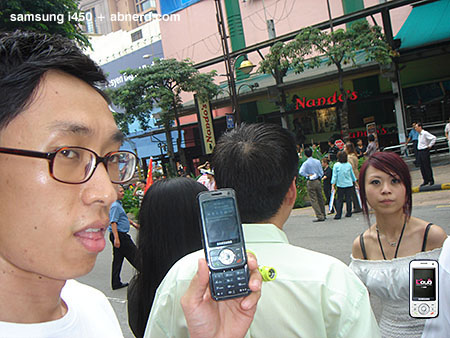 Me and Samsung i450. Did not realize she was in the background.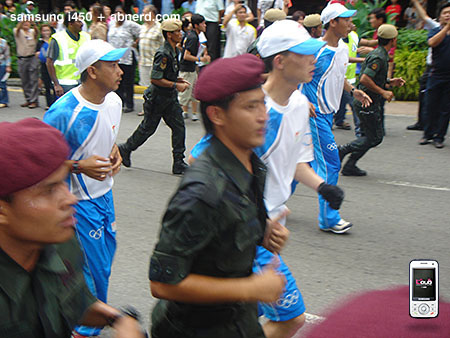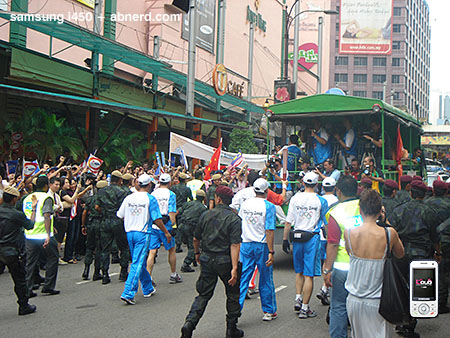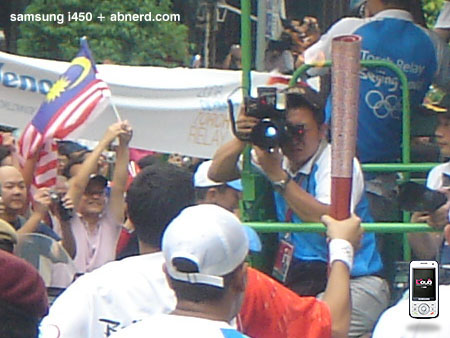 Torch bearer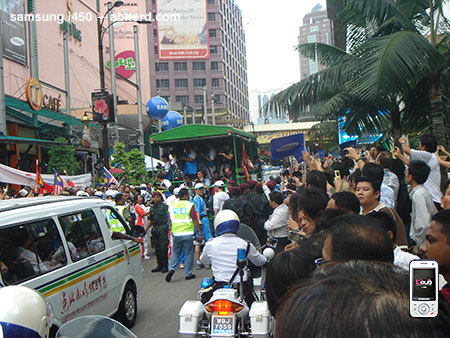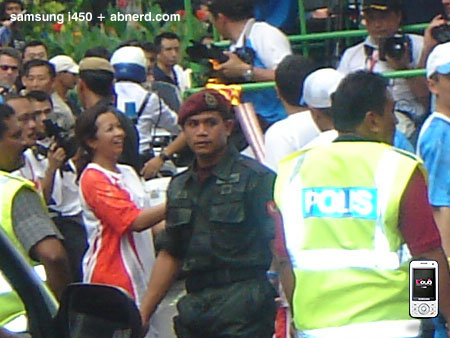 Exchange of the Olympic torch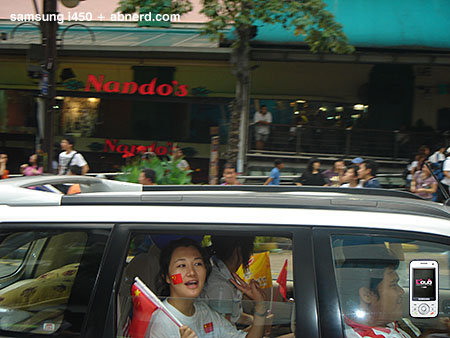 She said "Welcome To China!" …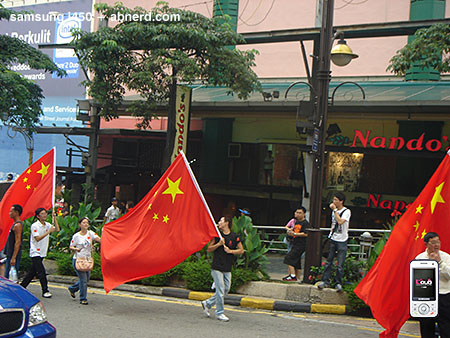 Wanted to start another post for these photos… but what the heck. Let's put it up all here.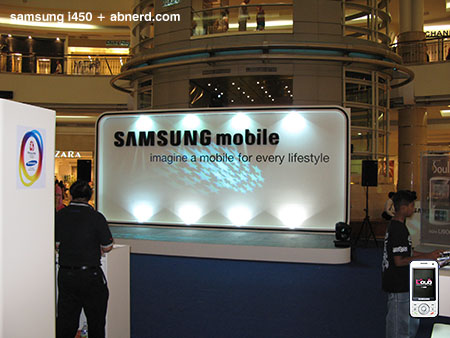 This was the roadshow Samsung held in KLCC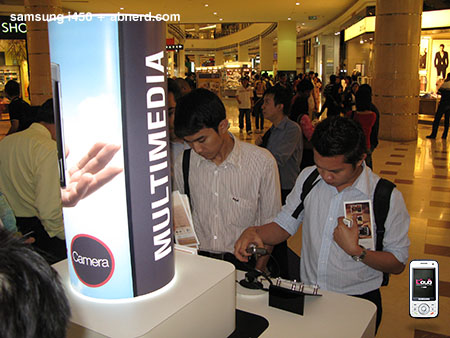 I saw a lot of new models thats yet to be released. Very nice…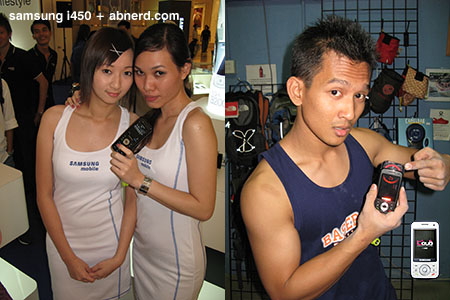 Got 2 of the girls to pose for me. One of them was my colleagues friend so it was easier to approach. Hehe.
Ale… my climbing friend.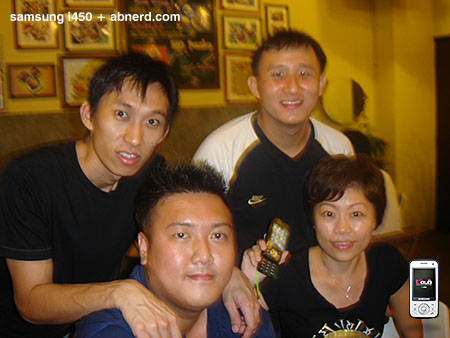 Excolleagues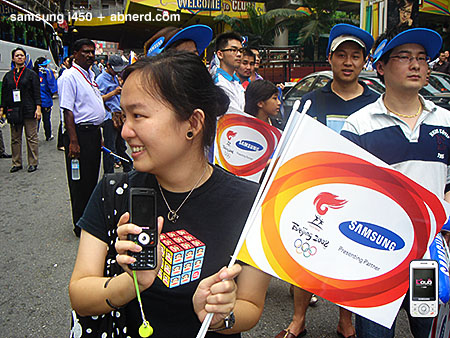 Haha… sorry… I need head count. 😛