Finished burrowing in the world Tony Parsons drew up in Stories We Could Tell. Not an easy book for me though. It drew plenty of references from the music world. I know only a handful and that was just only recognizing their name. Not the music they play. A lot of words to pick up. Which I did not. Was keeping it for my second read. All in all an interesting read. Never knew I would be hooked on them, books… like Terry on speed and music.
Two more books left. Loaned them from Food4Thot last Saturday. They should be easier to digest. Thinner too. Read a few pages of The Little Prince but decided to hop on the Stories We Could Tell.
How coincidental for the Little Prince to walk into my life. I was excited when Food4Thot fingered through the spines of her book collection and handing me a translated French classic by Antoine De Saint-Exupery. For she had helped me solve the mystery of the weird looking permanent skin accessory on JH… a Arnie looking climber I met in Tonsai. First noticed JH and his friends sitting at one of the local restaurant having lunch and having a good time. SF and me just got down from a climb on 'The Nest' and we were both thirsty and hungry for some local food. Stripped off the harness and back from washing the calloused chalked up hands I noticed somewhat on first glance… a weird badly drawn figure on a small planet with a big tree ( a few pages into Le Petit Prince, told me the tree is a Baobab tree ) … out of shaped stars on the back of JH the French climber… who did a funny sexy body song number while kissing his biceps. A white kitten was napping on his backpack while he was doing his dance. It made me wonder why would someone have such a thing permanently drawn on them?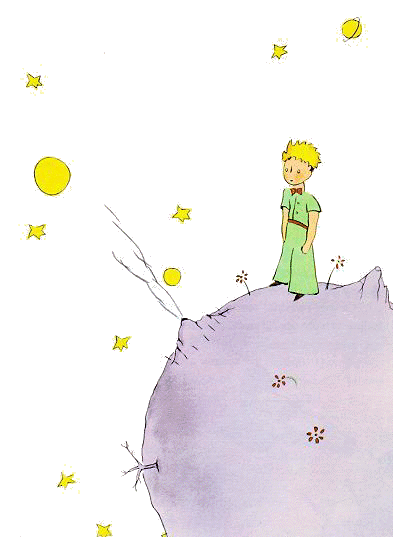 I would know the answer by next week. It's supposed to be a touching story and quite famous too. Any of you read it before?