Yup, been working late and hard and so far no paranormal sightings from me. Not that I am welcoming any. *Touch Wood*
Sorry for not updating lately.
*Bow*
I have been tied up with loads of work. Precisely… freelance work. A sudden influx of work demand just came rushing head on, and I did what I know what I should do. I took it head on of course. So I am kind of juggling several projects at once in a time frame of 2-3 weeks. I have already got the money to buy the Samsung phone. I figured I won't be able to win it anyway… and the hectic schedule has robbed me of my blogging pleasures. No choice.
Have been using the phone a lot and somehow or rather and I can't escape the idea of it being some kind of lucky charm or amulet, given the things that are going on lately. Am enjoying it really. Work is tiring as usual but it has took a turn to being fun too. The regular meetings with new clients and all. My housemates are seeing me less and less lately, even on weekends. Though I am sure I am not missed yet. Haha…
Oh and I am picking up reading. Nope… not again. I never had the real habit of reading. But what can I say… I am only on my second book in a period of 2 weeks. Nope… I don't do it on my normal time. If I have some normal time to spare, I would be blogging. Yup. Honestly. Instead I am reading once I step foot in the LRT compound. Surprisingly, the commuting time seems to fleet by me as I am engrossed and swimming freely in the sea of words. Just freestyle, I can't do breaststroke, water treading let alone butterfly stroke. The first book was The Five People You Meet In Heaven by Mitch Albom. A 194 Page – #1 New York Times Bestseller. A not so thick and intimidating book that stir up my interest in carry on reading while I take the train home. Together with my i450+Bang & Olufsen sound technology loaded with my current favourite songs, I look forward to my daily commute. Now I am on to my second book, by Mr. John Grisham. The Partner… I am at a chapter where Mr. Patrick S. Lanigan had got himself hauled back to Biloxi and the court drama will ensue. Gripping. Entertaining. Am taking it all in. Delicious. My hunger for good reading material is growing. Food4Thot can I borrow some books to read?
Gotta stop here. Work is beckoning at the top of their lungs.
Here are the bake a cheesecake session. I had a great time there and I just did the easy work. Some manual labor here and there. Best cheesecake I ever had… be it hot or cold. Cold is much better. But I ate 3 pieces when it came out of the oven because I know I would never get to taste hot cheesecake outside.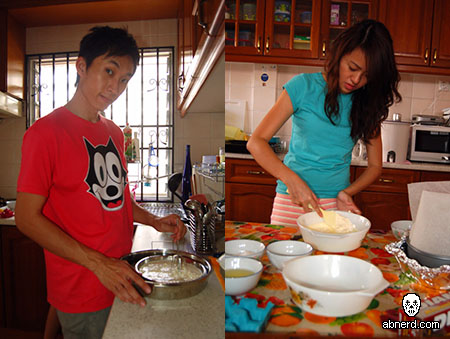 Ops… I got some photos jumbled. Not in sequence ya. I forgot the term for what I was doing. If not mistaken, Qiqi is folding. Mmm… some help here sis?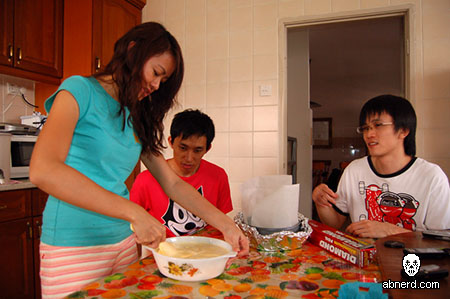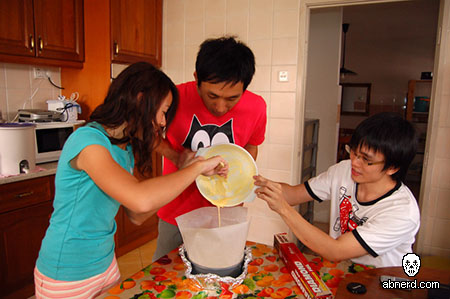 It's obvious we are feigning help.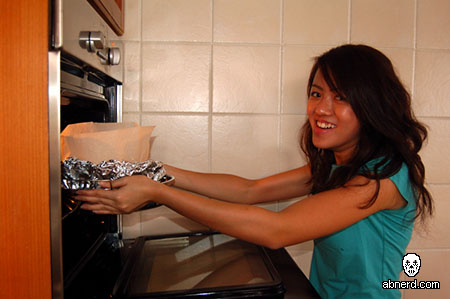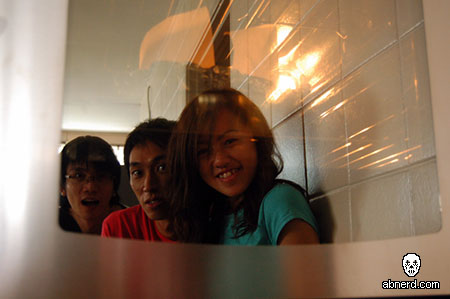 I like this pic too.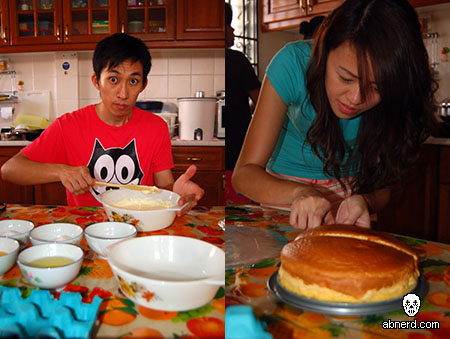 The process had me all wide eyed. Hard. My hand motion is slightly retarded. Again, it's jumbled. Qiqi doing the honors.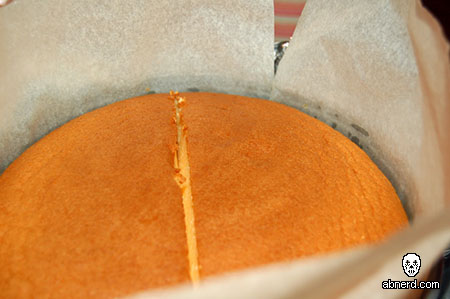 Beautiful. Looking at it, I seem to be able to catch a sweet whiff of seduction.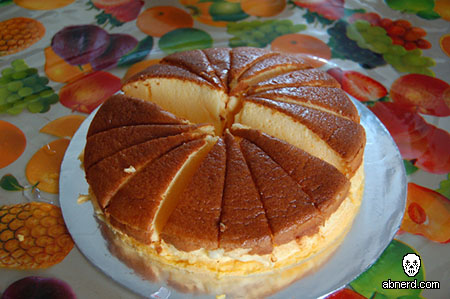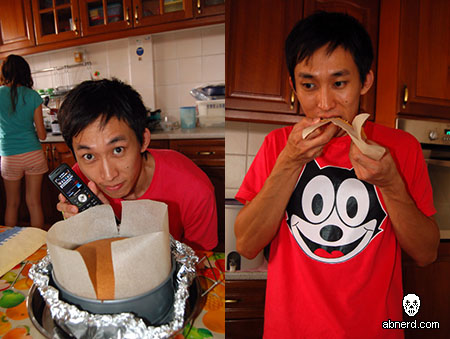 No wastage. Scrape of what's left on the butter paper.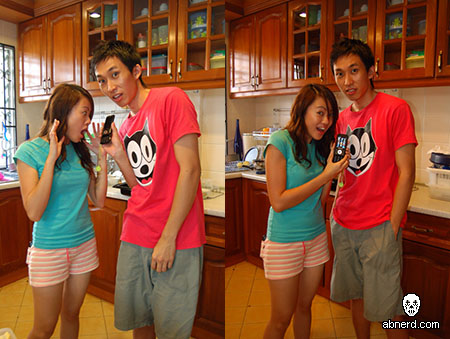 Last but not least… exaggeration. Haha…
evil@lai took the pictures, so she was missing. We are looking forward to some shepard pie and hang around till we finish dinner. Early June?