Those of you who love to learn new stuff… or just check out how something is done should really have a look at HowToons.com. It's not your everyday DIY site, where there are just step by step instructions with a photo or two thrown in.
Uh uh… no sir/madam.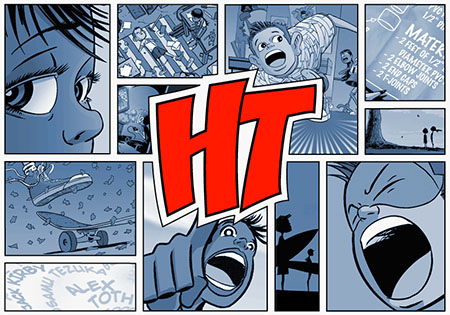 This is where HowToons shine through, being the rose among thorns. You are presented with cool instructables narrated in the uber cool graphic novel style. Yup, there's good quality drawing here showing you the ways to get it done. For example… the one I am showing below teaches you how to be a pen pal. From making your own ink, own paper to your own feather pen.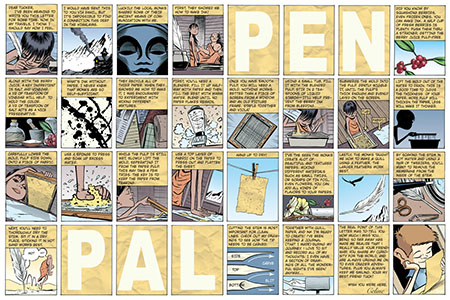 Quite a number of interesting project that could bring out the children in you from The Infamous Marshmallow Shooter, Springloaded Chopsticks, a Zoetrope and the classic Pinwheel. You could save and download the fun projects in PDF format for future reference too.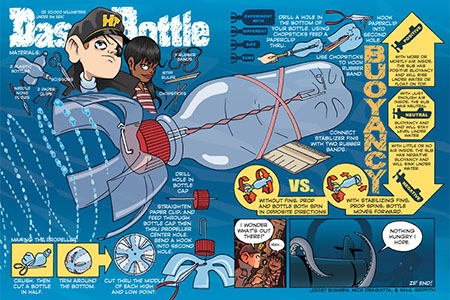 It's just cool. Though the list is not a long one yet, but I am sure that it will grow into one soon. HowToons.com is getting quite exposed lately with features in WIRED magazine and even The Martha Stewart Show. Bet you will enjoy it as much as the young uns will. There even a blog, glossary and games. Wicked stuff.
The creative geniuses behind this educational yet fun loaded site would be Saul Griffith and Joost Bonsen aided with the talents of comics artist Nick Dragotta.
Link : HowToons.com