Random pictures of stong. Very random very few.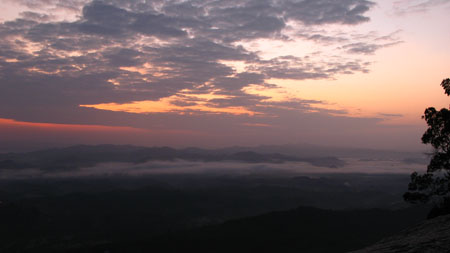 My sunrise are always disappointing.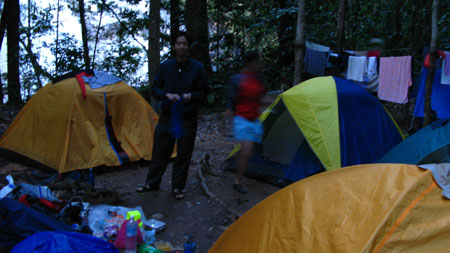 My first camp. The one on the left with a blue tshirt on top. No space to toss and turn. Not that I need it that much. Especially having the pleasure of enjoying an all night vegetation erection kneading its hard knob around my waist. Oh yeah baby.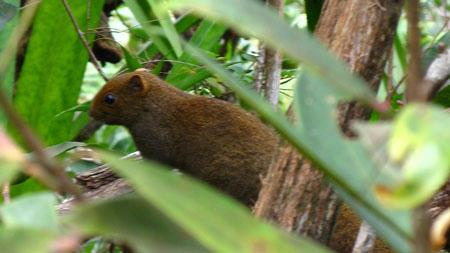 Personally the highlight up Stong should be this little mischievous rascal. The view up on the Stong peak is nothing to shout about. Whisper still ok la. She is not shy when there are food to be passed on. She likes chips. Try bringing Lays or Kettle. Bet she enjoys premium chips cos I don't think she shops at local marts that often judging the way how she gobbles down the pieces she lays her paws on. Fyi, there is a mountain named Gunung Ayam in the distance. Legend has it that it was because the guy who discovered the route up always see a white rooster each time. Yes, ayam is a general term for chicken.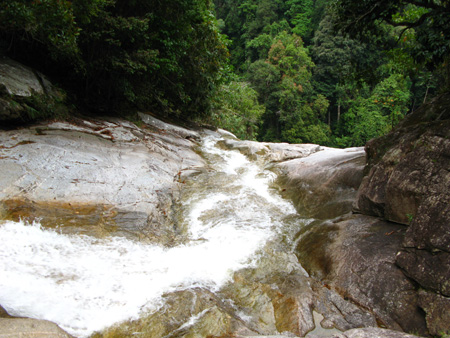 My lousy shot does no justice to the beautiful rush of water drops. Its majestic. One has to be there to soak in the elements. The crisp freshness. The deafening crash of water against century polished rocks. All of it. My favourite waterfall. The others I have been too is too crowded with people. Too polluted. Too much human interference. I am trying to go visit them while I still can.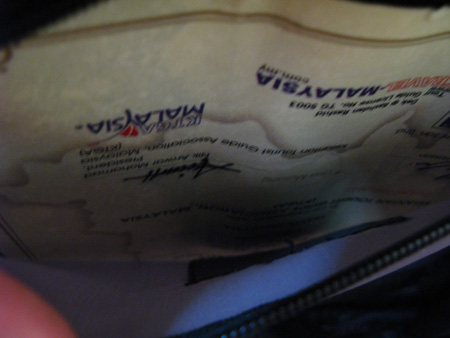 Who knew that we would get certs when we complete the hike? I forgot about it and put mine in some detergent and water. Have to extract it slowly… now it has water stains.