Here is how I unwind during my long break back in my hometown. On 23rd December we went hiking in Gunung Lambak. My second time this year. Woke up at 730am and met Ah Hon at rendezvous point at 8+. It started to drizzle when we started but stopped after a while. My Crocs® is getting a bit too old now as I have put it through a number of hikes and caving expeditions. Haha… But still did not get to bring it for a white water rafting ride, my reason to get it in the first place. Sigh… rafting getting a bit expensive.
Anyway we took about an hour plus to the summit and a wee bit more to get down. It was quite steep and the wet muddy condition made it worse. The girls got their pants quite soiled. Nothing Dynamo can't fix.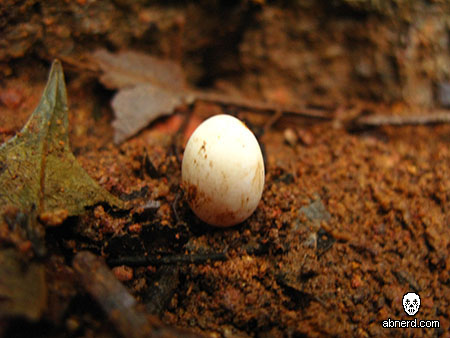 A lizard egg.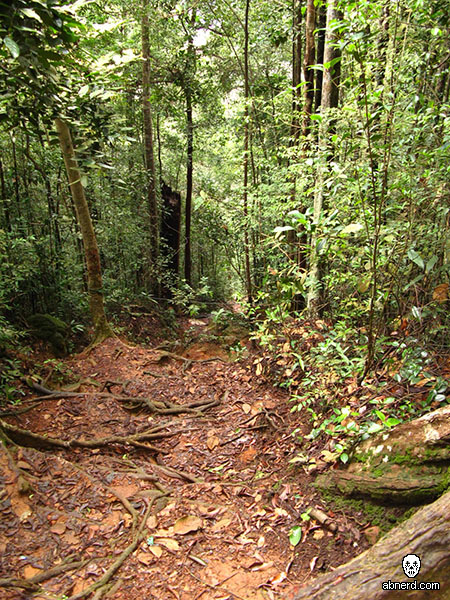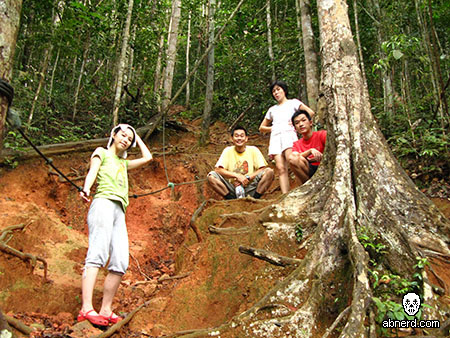 The rest of the gang. We have to use the ropes to aid in our ascent and look out for slippery mossy rocks. Loose ones too. This part here is considered the hard part. About 15+ mins to cover this part.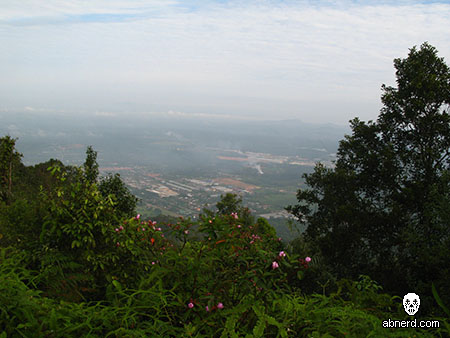 View from the top.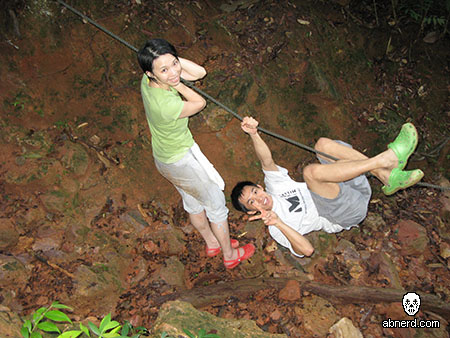 Me hanging on a rope. Yeah… I do lame signs too.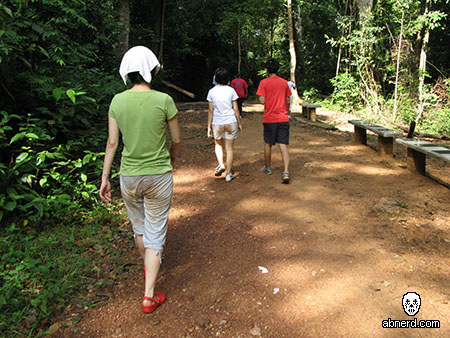 Eee… dirty dirty. Hehe…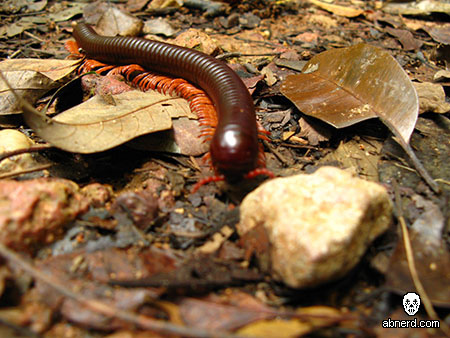 12′ long millipede.
Had nice curry noodles and barley for breakfast. Attacked mum's homecooked 'mee siam' when we reached home too.