Mmm… since I had got the ball rolling, thought might as well kill your bandwidth once and for all. Guess this would be the last of my hiking pictures for this year.
Went to Cameron Highlands last July for a hiking trip up Gunung Irau. I think it took about 6 hours to finish the whole thing. Up and down. The place is serene and very Lord of the Ring-ish. Personally, the pictures do no justice at all. The surroundings of ancient trees and green moss and strange insects and cool breeze… one has to be there to immerse in it to really understand.
Can you see the shoes that I am wearing? It was a pair of running shoes. Halfway through the hike the soles started coming off and by the end of it… there was practically nothing left. It reached it's boiling point where I have to struggle to walk slowly and I think I did try holding it together with a rubber band but it snapped anyway. Brought it to the cobbler but he said there is no saving the bugger. Gone. No more running or jogging. That is why I searched high and low for the RM6.90 rubber shoes. Even my Crocs® would have survived the trek. Overall the hike up Gunung Irau was quite easy. It's only a longer track. We were in between the borders of Perak and Pahang, if I am not mistaken.


I got no backbone. The grey one la.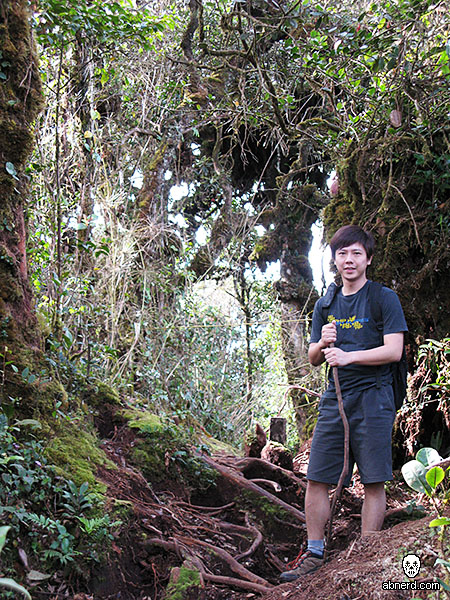 Tongkat. Ali.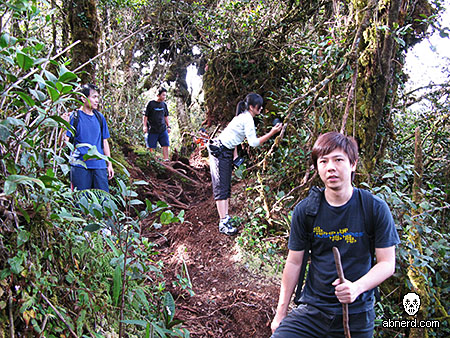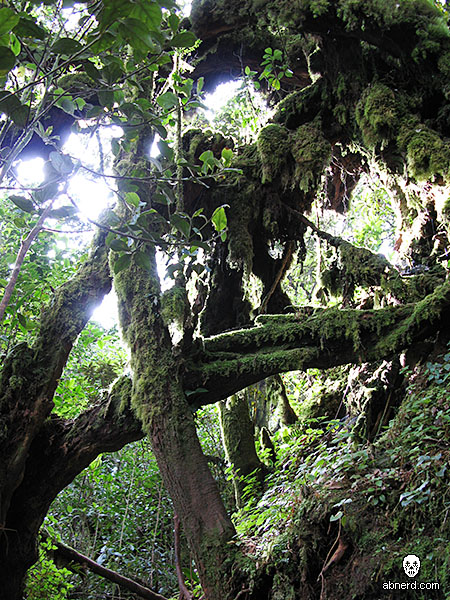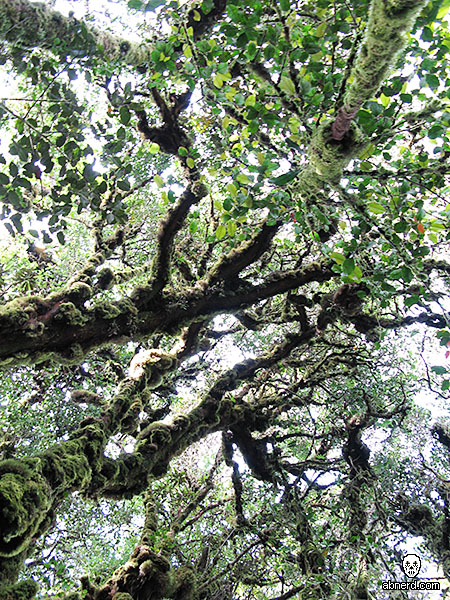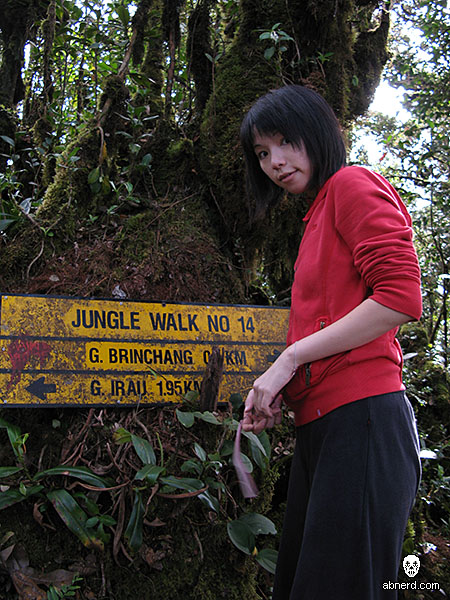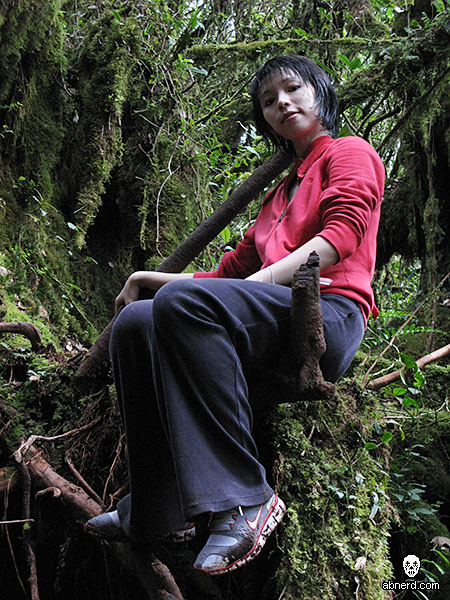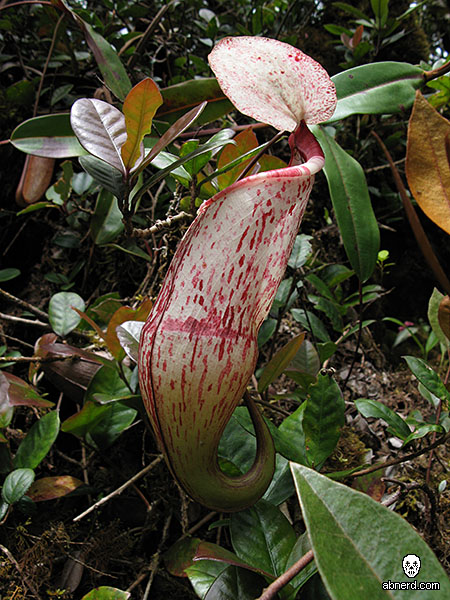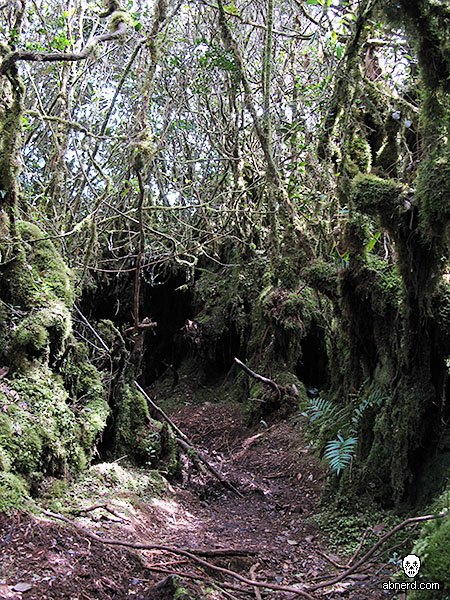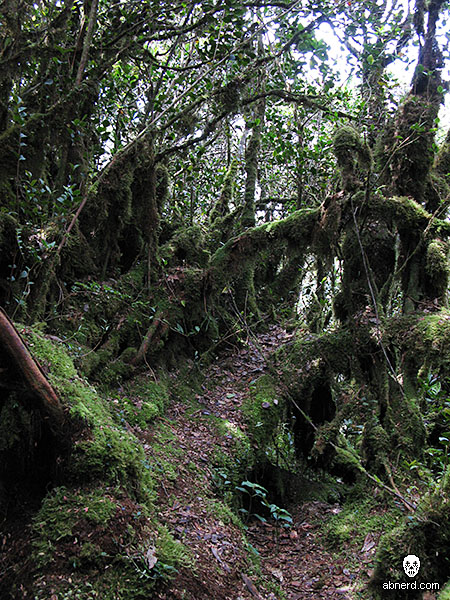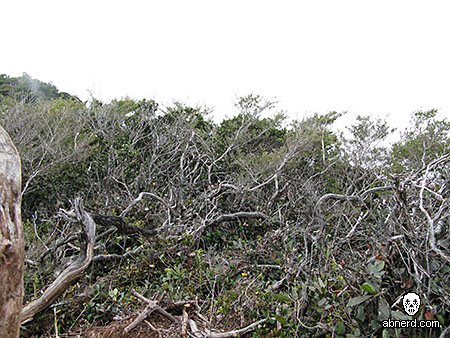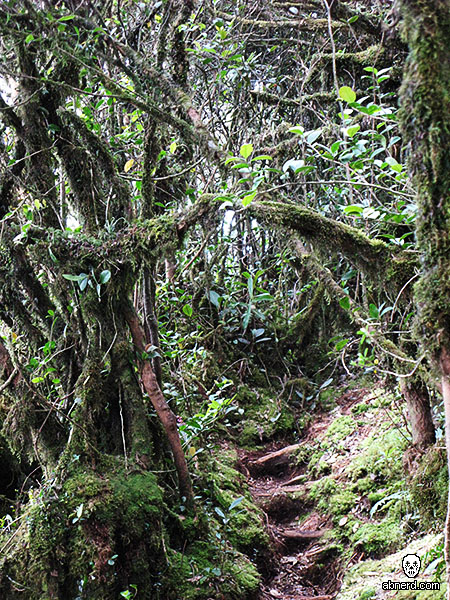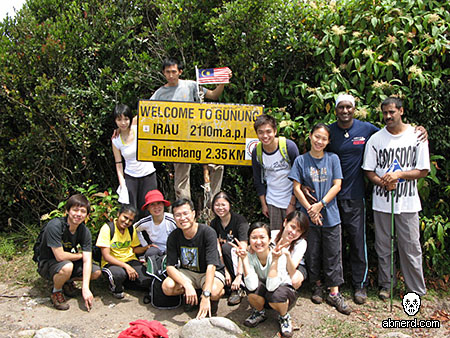 Still can fool around.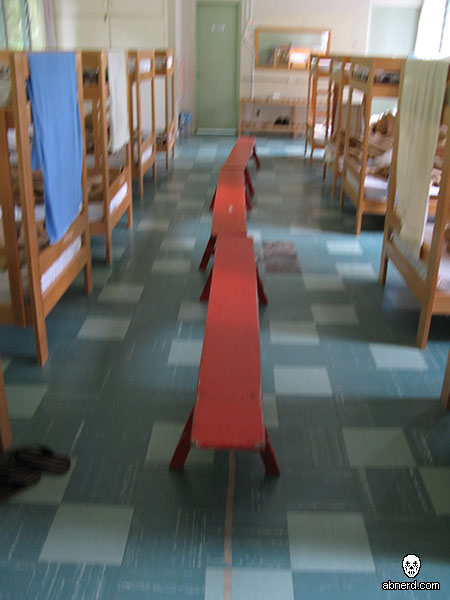 The place we bunked in. No need aircon or fan. It's freaking cold. After brushing our teeth you can't feel your gums at all.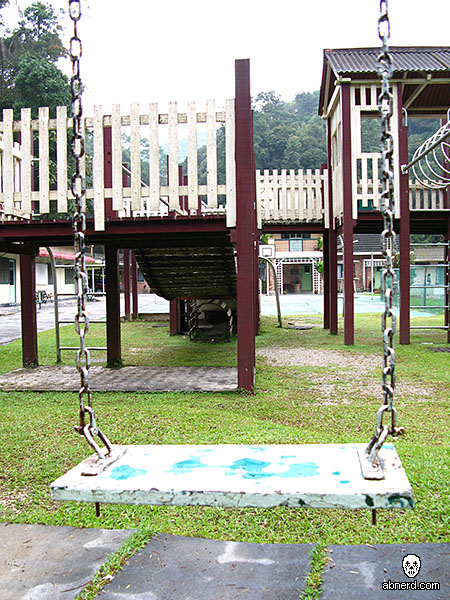 There's a playground. This is called Cheefoo.
Might be going for another round on the Bukit Tabur tomorrow morning at 7am. Yup, no need to worry. Won't be posting any pictures of it. We would be going up from the rubber estate route instead.