The idea of adding functionality to a building wall is just great. Although they are not the first to come up with this idea, but an architect firm in Netherlands, Arons & Gelauff Architects has installed 2500 handholds on the University of Enschede 30m/9 stories dormitory building.
Me like.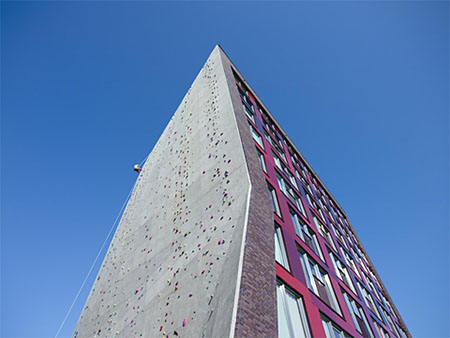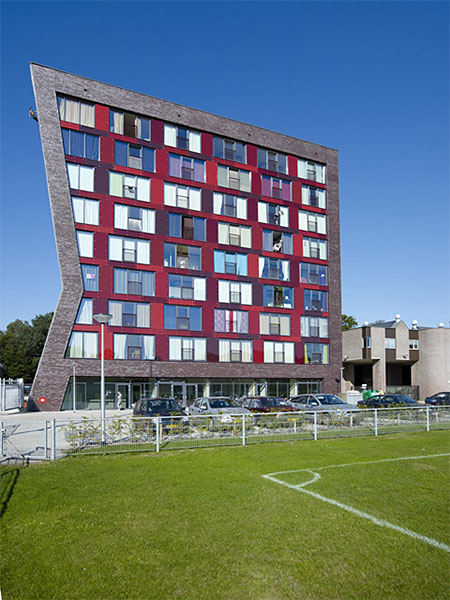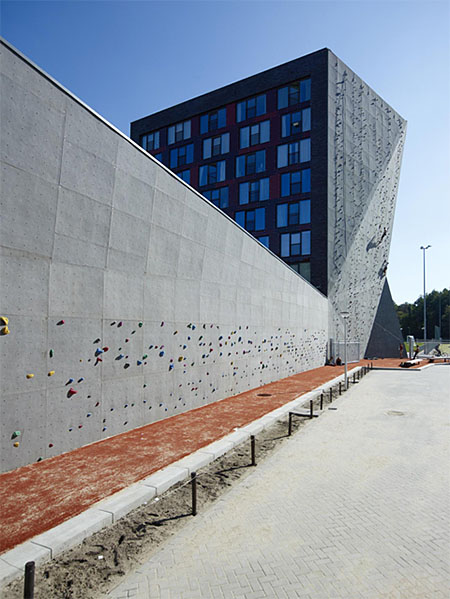 This makes an enjoyable traverse. Me like again.
But in Malaysia's weather and the maintenance needed… I don't think it will work well. After a while, the holds might get stolen or damaged due to constant exposure to the sun and the rain. Most of the time individuals in charge of taking care of the premise are unqualified or not knowledgeable enough to maintain the walls. Mmm… and I don't think we would see much buildings like this in Malaysia. Most we have are straight ups. Just long 5Cs-6A+ climbs.


Ale! Ale!
(via Eikongraphia)