It's a treadmill, only that it's vertical. Haha…
Never thought of it before… seems amusing but seeing a cute chick on it got me concentrating. Come to think of it, they are using a lot of females in their promotional campaign. Sex sells theory, tried and true.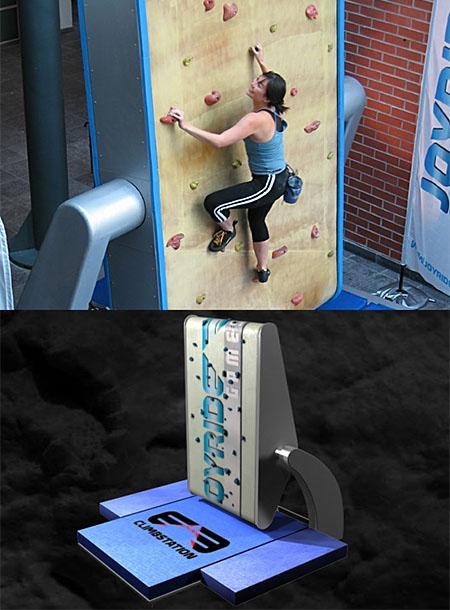 The ClimbStation is the child of Joyride Games based in Finland. From what I observed, exercising on ClimbStation is like bouldering on a moving vertical platform. It takes up a width of 3.0m x 4.8m which is considerably small. But wait up, it has a touch screen monitor for you to login, check performance, display statistics and save top scores too. It enables you to link up to 6 machines for competition. Speed climb whatever. Betcha there is a speedometer to gauge how fast they are going too. Hahaha.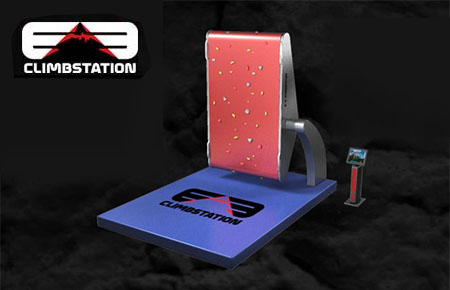 As for difficulty level, I don't think it could come close to bouldering. ClimbStation could be used for endurance training because it keeps going on and on and on. Would be a nice workout no doubt, but the height factor is not there. Would love to give it a try if given the chance. I will be like a hamster on wheels.
They have a new full flash website launched yesterday, the 25th of February 2009. Interested to have it in your home? Buy one and let me in for the fun ok?