This has got to be the single post with the most shots of me in it.
The poser. It's great to be able to put my photoshop knowledge to good use.
Tonsai Beach.
Eat when you are hungry.
Sleep when you are tired.
Climb when you want to.
No one wears a watch here except one of our friend in our group. Duh.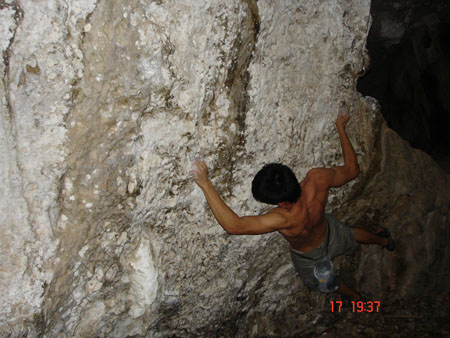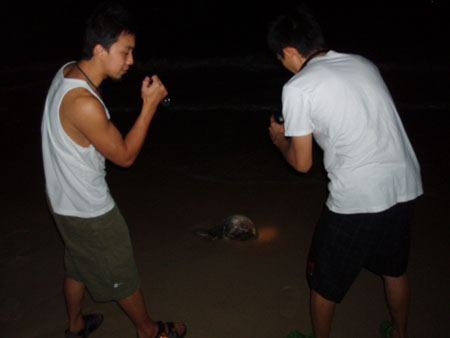 Dead pufferfish. Did not dare go up close. Afraid that it will pop.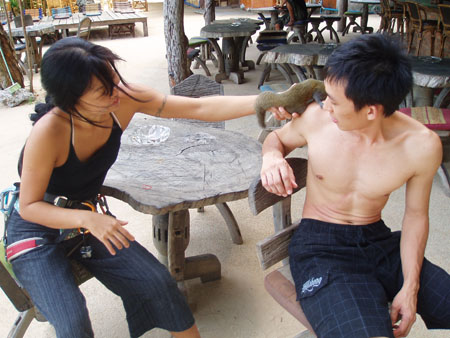 Grigri on me.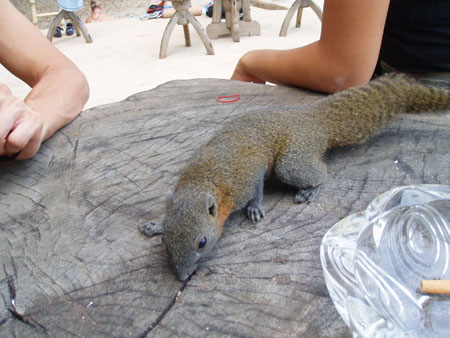 Grigri on table.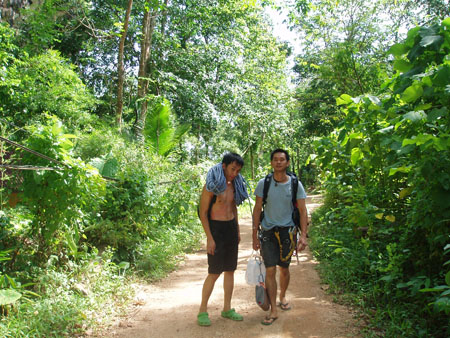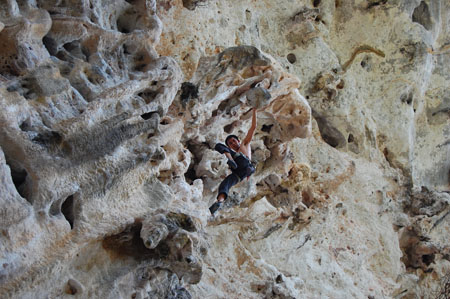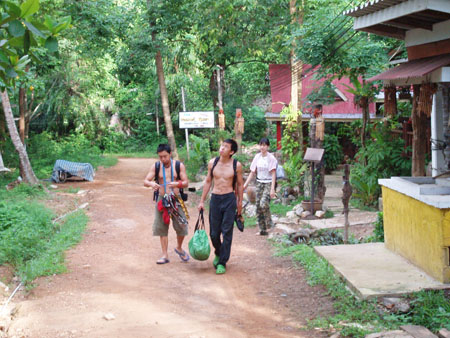 On our way for breakfast.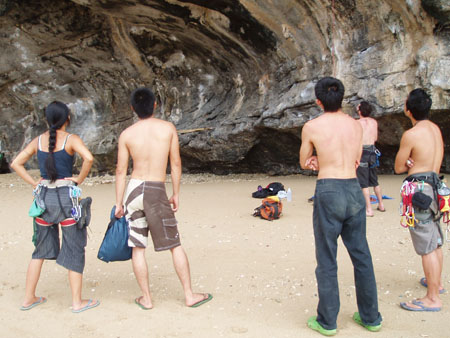 Watching JH climb. The one with the Le Petit Prince tattoo.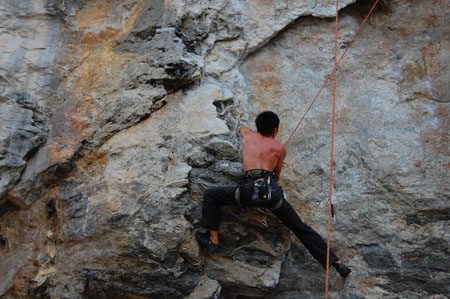 Top rope on Lion King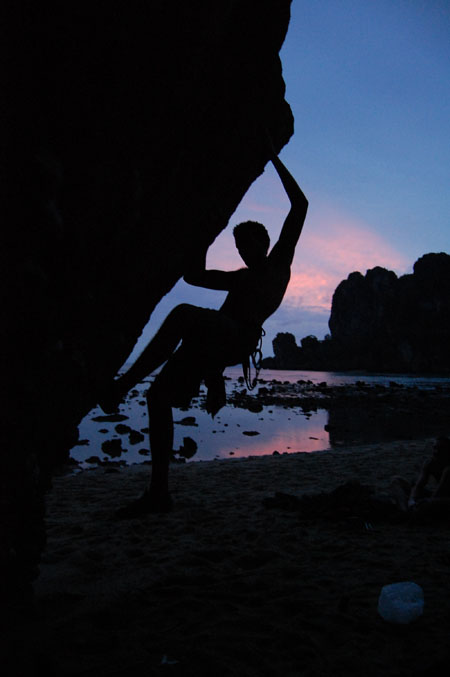 This should be Luke doing bouldering on the beach.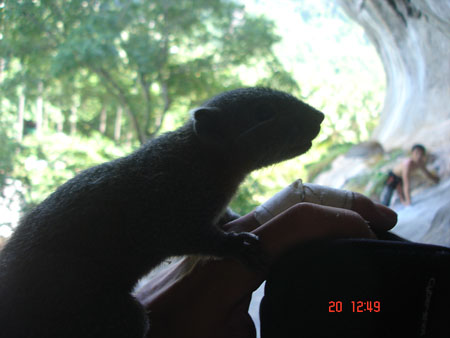 Silhouette of Grigri.


Third pitch. Waiting to going over to rappelling station.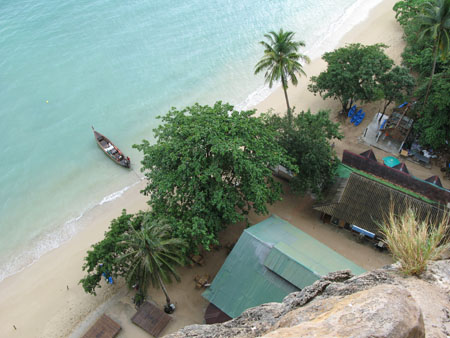 View from third pitch.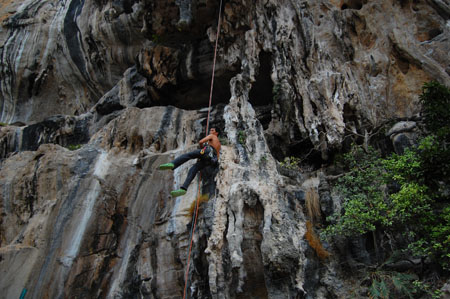 Rappelling down… think it was about 60-70 meters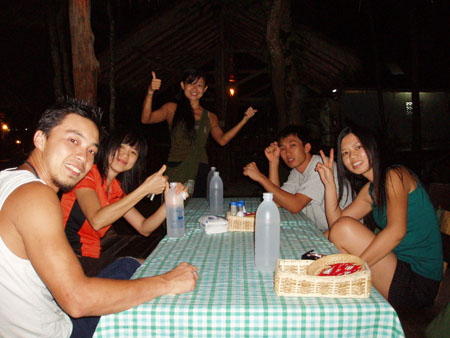 SC… familiar pose?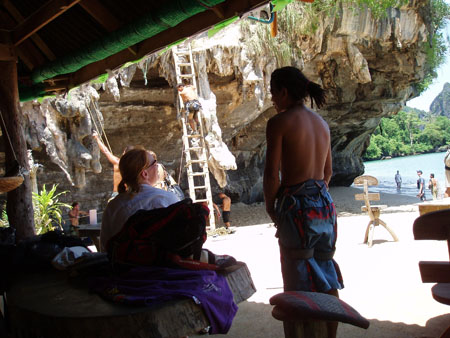 Mingling at Freedom Bar, Tonsai Beach.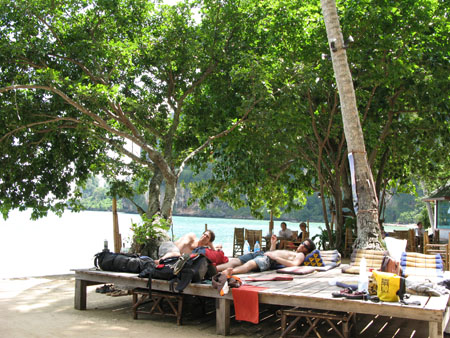 Favorite pastime. Lie down and watch.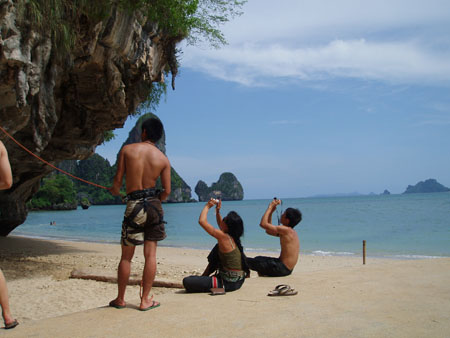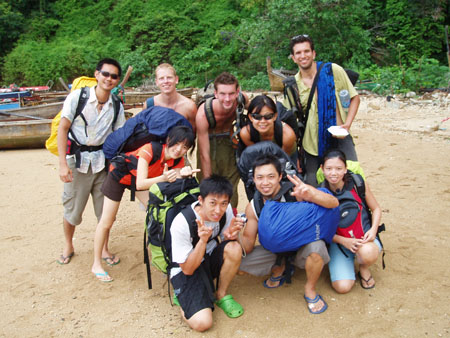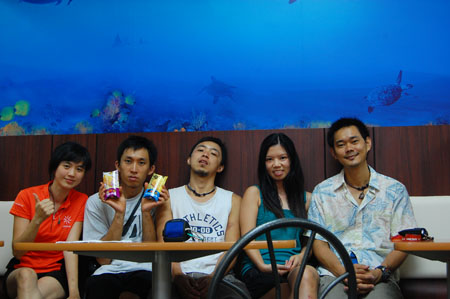 Taro is nice.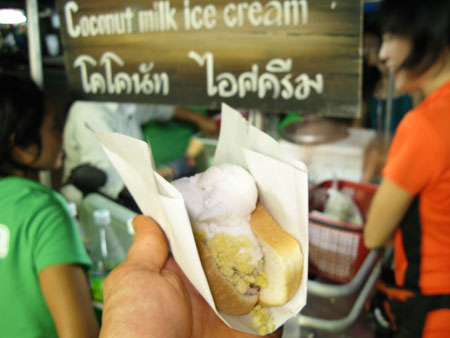 Home made ice cream. It has barley and some other nuts buried underneath.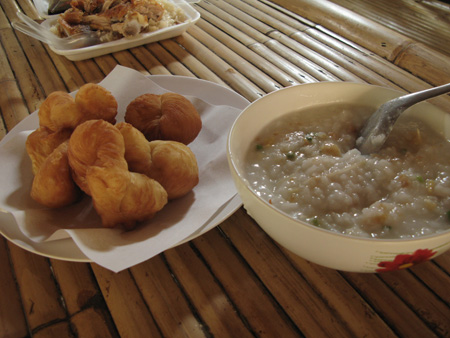 Local breakfast. Very nice.