Saw this while waiting for my rendang and would be best to share with you his Star Wars Collection, in pixel format!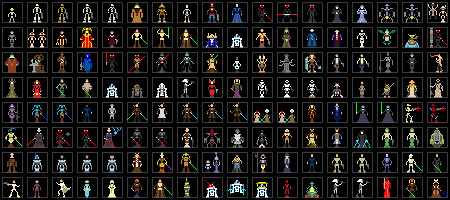 In the words of Joshua Budich :
"I'm a voracious collector, mostly of toys, and namely Star Wars action-figures. To commemorate the recent completion of my collection, I undertook this huge illustration project, not only to take stock in what I had, but also to share some of my joy of collecting with others.
Let me know what you think. Thanks!"
Well, I let you know what I think Joshua… it's f*cking crazy. I am not a huge fan of Star Wars but your work and dedication truly amazes me. For those of you who collects Star Wars toys, head over to his site and check out his collection. I could only identify a few of the characters in pixel (less than 5) . How many can you recognize? Good luck straining your eyes…
Delve into his root of madness if you want to understand why he did what he did over some molded plastic.
(via LCS)