I love this. I like alphabets. I like words. I like my A B C's.
Saya teramat sayang pada abjad. Yang ini sudah sampai tahap mengarut.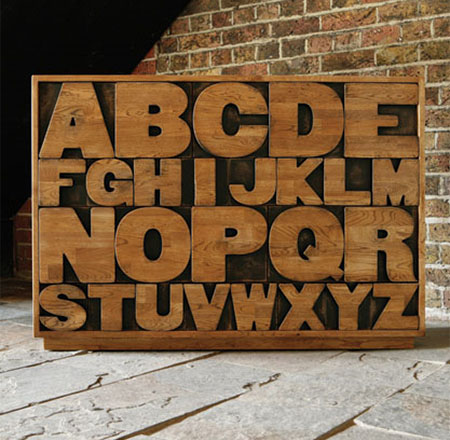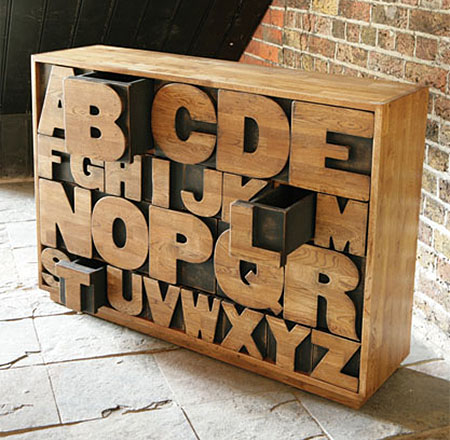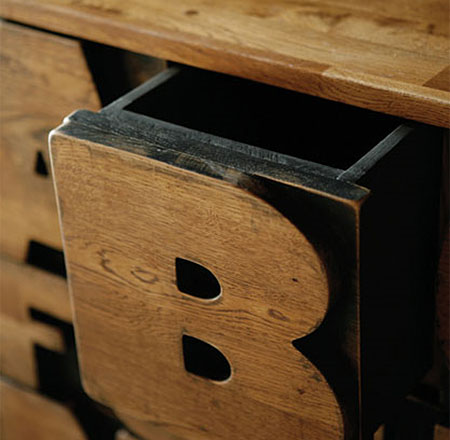 This particular handmade furniture by Kent and London aptly named Alphabet Drawers has me drawn in like ants to something sweet, messy and sticky on the kitchen floor.
Look at the object. Drawing inspiration from vintage printing blocks, this hand crafted chest with 26 lovely drawers simply screams Take Me Home. I would be out of my mind if I decided to do that though. It's priced at an insane price of £2700. That is a too much for me to handle even though it stands at my waist height.
I guess I will just add it into my To Lust For list. Or should it be renamed to To Lust Forever list.
Wait… it just struck me. Filthy rich parents could consider getting this if you have a baby on the way or already arrived. This is a good learning tool and you could get the little angel/devil to learn their A B C's and also to keep things that starts with the alphabet stored in respective mini drawers. A precautionary note though, to childproof the drawer, please… I cannot stress this more, please have this drawer screwed on to the wall. The drawer at your waist height will crash boom and bang on your little one, forever making them your little one.