The Double Spicy Chicken McDeluxe caught my eye. So did the 7 piece Onion Rings. Thought that I give it a try. Changed my mind and stood by the regular Spicy Chicken McDeluxe as the bloody new limited time only offer cost RM16 plus. Nothing to shout about when it's only an extra piece of a same tasting piece of thigh meat. So I decided to forgo that. No reviews on how a fast food produce taste from me. Let others have the pleasure.
Anyway this Spicy Chicken McDeluxe ain't something new. Many years back, KFC had this Double Blazing Burger which I loved dearly. Well, if put them side by side to compare of course. Am not a big fan of fast food ya. The smart people at KFC decided to scrap the Double Blazing and replaced it with a Hawaiian taste… giving the bloody burger a slice of pineapple. Had my bites of disappointment on that one. Their hula hula version with a wicked twist.
Here is something I did while sipping on my large coke.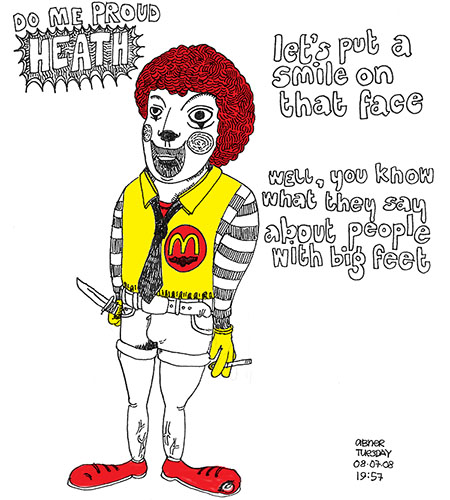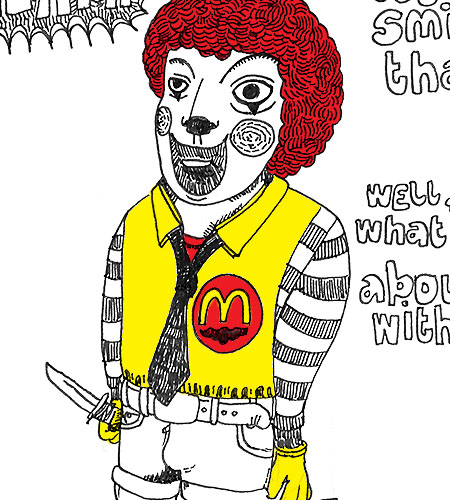 Dark Knight. Joker. Clown. Ronald. It made sense to me. The corporate figure, the commercial freak that feeds on us or vice versa. It's all part of the plan.