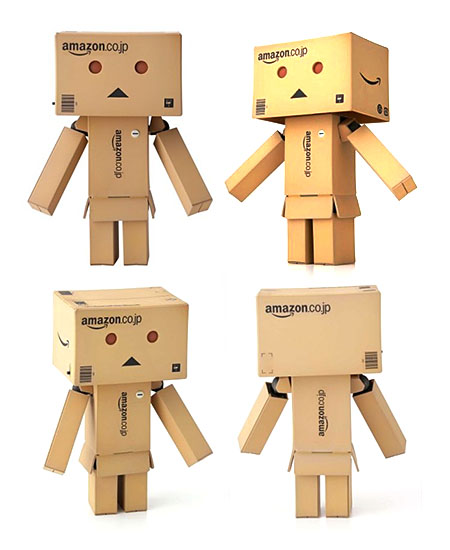 Don't think the little fellow here can transform. Hehe… but what if he does?
It's a robot toy commissioned by Amazon Japan. It would be on sale in December and going for USD15. Another gift idea for Xmas huh.
from HOBBY BLOG:
"This collectors toy is a customization of original Revoltech Dunboard figure, from the manga Yotsuba, produced by Kaiyodo and designed by Azuma Kiyohiko (of Azumanga Daioh fame) and Yotsuba Sutazio."
I googled Yotsuba and it seems like a worthwhile manga to read. Wonder if I could get online scanslations version of it.