KFC is having a new promotion on their Half-Half Meltz but QiqiChan knows what I am really going for. It's the Mini Bucket USB Speaker freebie. Cheapo me. Am having it for dinner later when I go climbing at the gym. I don't like the word gym associated to the climbing center. Personal preference.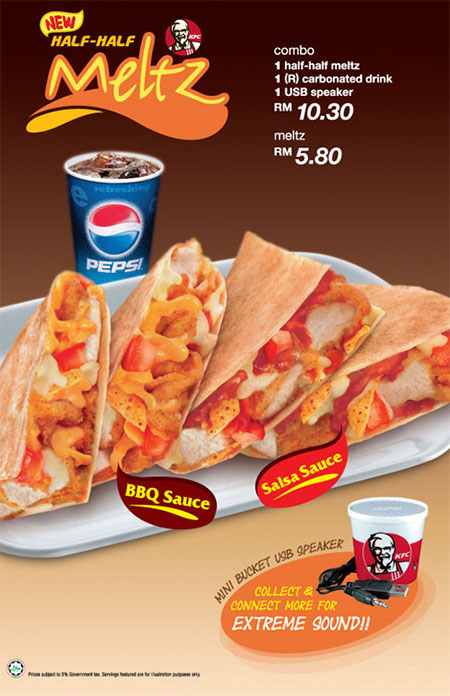 | | |
| --- | --- |
| | Somehow the colonel looks a bit Asian to me. Is it the eyes? And the lines on his jaw makes him looks like one of those dolls from the movie Dead Silence. |
Oh and check out Superhero S+W's blog in their quest for the best KFC.