So I was walking  around some shops with a friend after dinner, and the familiarity of the design on some Tshirts that was being displayed caught my eyes. I was surprised to see the designs of D-Barcode printed on the tshirts. I could only recognize 2 designs.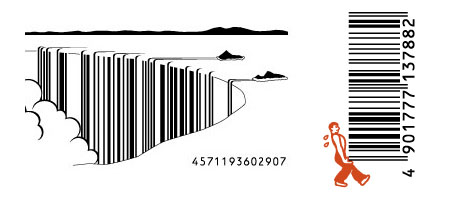 The quality of print was bad, which made it even worse.
Seems to me the pirate patrol's arm of copyright infringement reach far and wide. What a level of efficiency.
Will try and snap some photos if possible.