I have always enjoyed Japanese packagings. Their vibrant display in bright, colorful and fun designs. Truly reflects on their lifestyle and culture. The most I get to see are F&B products all propped up nicely on supermarket shelves. Many of you might have noticed them as you stroll down the aisle, for they certainly attracts. Well, it's easier to notice them if they are arranged alongside local products. And now I have discovered there are a certain group of designers who dedicate themselves in refining even the smallest detail on packaging. Japanese seems to breath life into every tiny little detail that others tend to overlook. In this case, it's the barcode design. Here is a small selection of the vertical/horizontal lines put into action.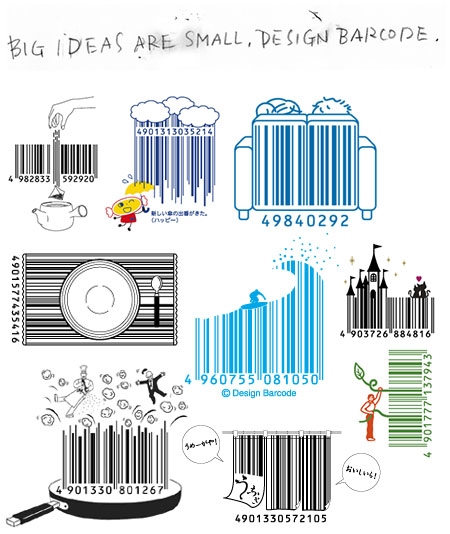 Bet you never see them in that way too right?
They have a more on display in their gallery. D-Barcode Gallery.
Would be barcode hunting next time if I walk into Isetan or Jaya Jusco or Cold Storage. Any more places that stocks up on Japanese products here in Malaysia?