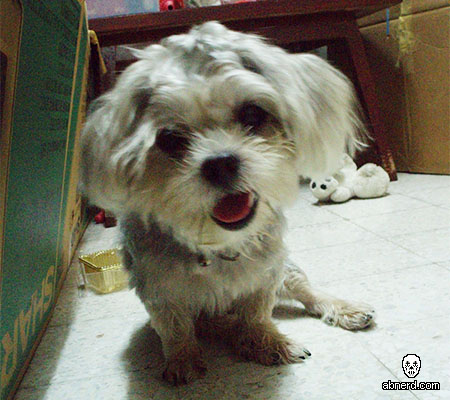 Adoption Canceled
My friend is moving to a new place and it seems she does not have much space for Terry anymore. With heavy heart she has to give him up for adoption.
She had the dog since June 2006… when he was still a pup. Am not too sure about the breed though.
Saw him once and he is one healthy, mischievous, funny and cute little one. Toilet trained. Follow commands like roll over, sit and other stuff.
Anyone interested? If yes, check out her blog and contact her or leave a message here and I will let her know. Cheers!
Read her post : Adoption Anyone
Update :
Terry's current location is in PJ.
More Updates:
It seems that auntie (dragon girl's mama) has kinda feel attached to Terry and now he is staying put. So the adoption is off. Thanks a lot for all your kind attention though.